Dear customers and business partners: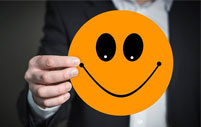 Your KBS team is still reliably available for you also in this challenging time.
Use your resources now for planning your projects and let us talk about efficient solutions that optimize your picking processes in the long term.
Despite this exceptional situation, we continue to maintain our consulting and customer service as well as our production. For inquiries regarding current or new projects, please get in touch with your contact person at KBS or contact us via info@kbs-gmbh.de.
It goes without saying that, for the protection of our employees, our suppliers and our customers, we adhere to the general guidelines for action, which are principally  based on the specifications of the state governments and their authorities. Wherever possible, employees are therefore located in home offices with alternating presence in the company in the individual departments, so that continuous support for our customers is guaranteed.
With the best wishes, stay healthy,
KBS Industrieelektronik GmbH
Welcome to the Pick-by-Light experts
Pick-by-Light systems by KBS Industrieelektronik GmbH bring you as a logistics specialist closer to achieving your goals, whether you are in the business of logistics for goods picking or production for material supply: "ensuring the availability of the right goods in the right amount, under the right conditions (in the right quantity) to the right place, at the right time, for the right client, at the right price." (Plowman's Seven Rights)
As a specialised manufacturer with more than 35 years experience, KBS offers special solutions customised to suit any requirements scenario across all industries and encompassing all product ranges.
For more information, see our website. If you are searching for a solution not depicted here please contact us!
Our customers speak for us
Our references